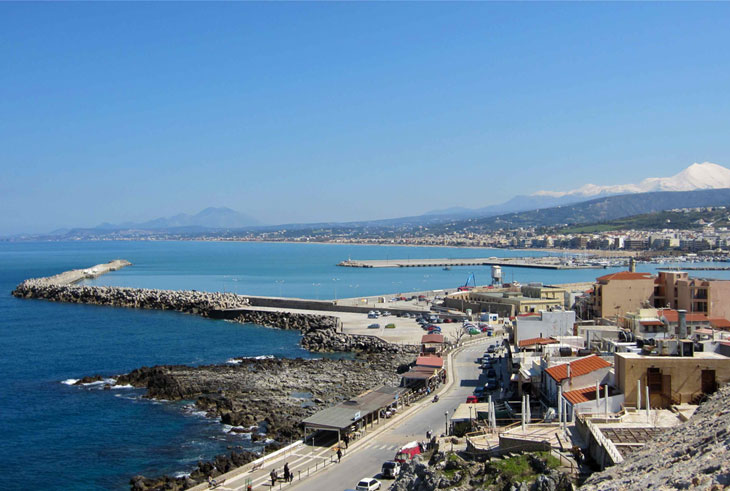 Travelling to Rethymno
Rethymno, is a magnificent tourist destination for its natural beauties and its infrastructures. It is located on the north Mediterranean coast, between the prefectures of Chania and Heraklion. The town of Rethymnon still maintains its old aristocratic appearance, with its buildings dating from the 16th century. People of Rethymnon as all Cretans, are very hospitable people and they will try to make you feel like your home.
How to get there
Rethymnon does not have an airport but the city is served by the airports of Chania and Heraklion.
Public buses can be used for travelling to Hania, Iraklion and most of the towns and villages of the Prefecture of Rethymnon.
What to see
Rethymno is an extremely popular area, visited by lots of tourists every year who want to enjoy the long beaches, impressive gorges, historical monasteries and traditional villages. Some of them are Adele, Amari, Anogia, Arkadi, Armeni, Eleftherna, Zoniana, Thronos, Agios Ioannis, Koxare, Preveli, Rodakino, Hora Sfakion, Spili, Geropotamos and on the south coast, there are the resort towns of Plakias and Agia Galini.
The Venetian Loggia and the municipal gardens are also some sites that you don't want to miss. Arcadi monastery is a place which reminds to all Cretans and any visitor the struggle for freedom against Turkish conqueror.
In the beautiful town of Rethymno, visitors can also visit the Archaeological Museum, the Historical and Folklore Museum and the Marine Museum.
What to eat and drink
The town of Rethymnon offers great amusements as small bars near the seaside, clubs, restaurants and many small picturesque taverns with delicious local products.
There is always fresh fish to be found in the taverns around the harbor and there are many other restaurants and taverns outside the city in equally attractive surroundings.
What to buy
There are lots of small shops with attractive merchandise from souvenirs, cards, e.t.c. to the rarest kind of sponge.
Where to swim
The northern and southern coasts are dotted with fabulous beaches. On its northern coast visitors will find popular and fully-organised beaches such as Bali, Panormos, Adelianos Kampos, Preveli and, on its southern coast, there are the marvelously isolated beaches of Plakias and Agia Galini with crystal-clear waters, ideal for relaxation and calm.